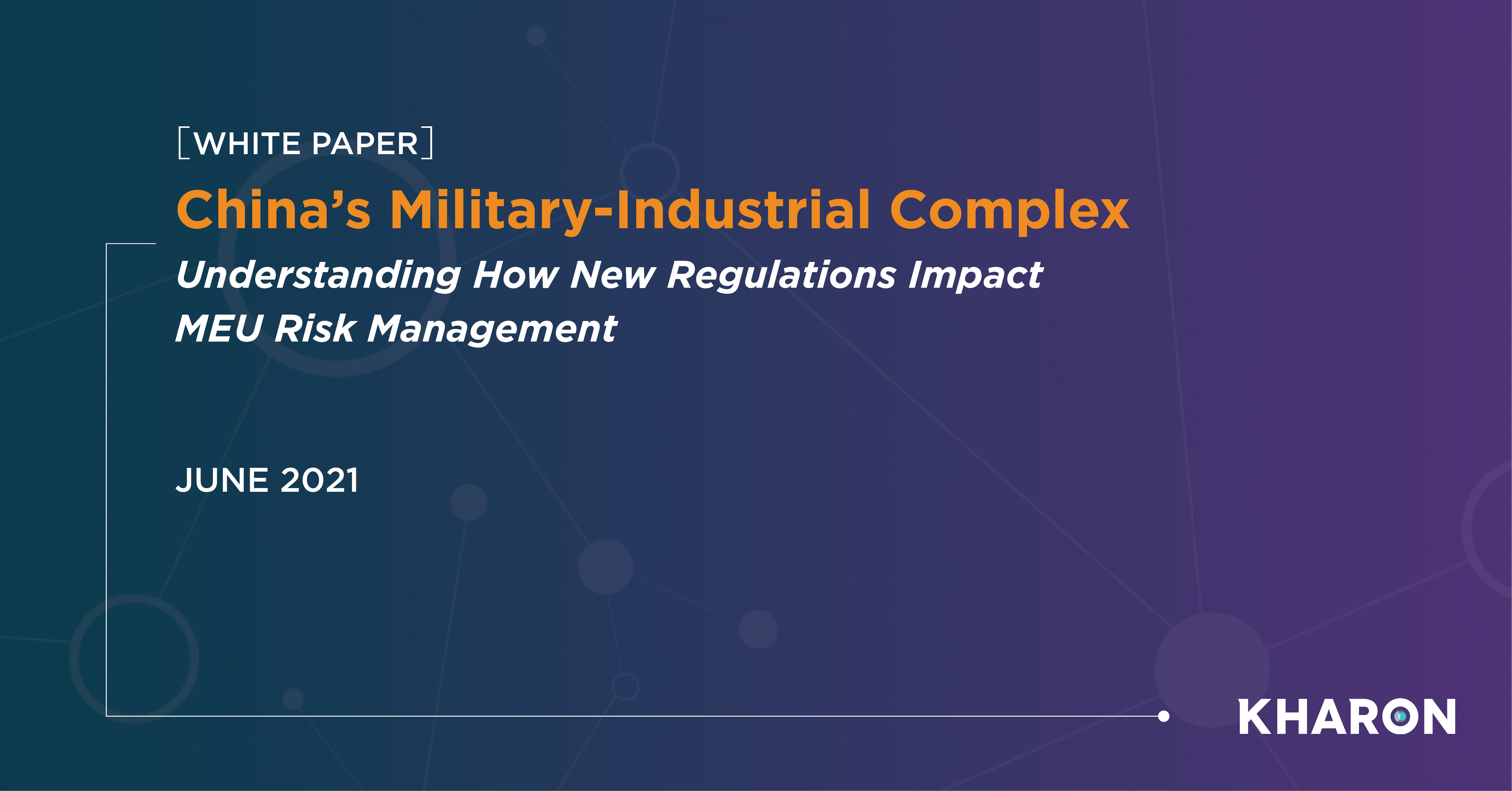 Military end use (MEU) regulations targeting U.S. exports to firms associated with China's military, intelligence, and law enforcement have created new legal and compliance challenges for many multinational corporates that export to China.

New regulations include tightened export controls of certain items meant for military end users in China and items intended for military end uses in the country, as well as restrictions on financial investments in certain Chinese military-linked firms.

This paper provides insights that highlight risk dynamics for Chinese military end uses and end users to help guide compliance and decision-making.
---
ABOUT KHARON'S MEU PLUS OFFERING
Kharon's MEU Plus data includes thousands of MEU and related entities, enabling you to quickly surface, visualize, and understand where a customer, distributor, vendor, or partner may present risk material to your enterprise. MEU Plus watchlist data is delivered in line with requirements for integration into your existing screening or analytic systems, providing the intelligence necessary to identify possible exposure, mitigate risk, and support business operations.
---
KHARON IN FOCUS SESSION | View on Demand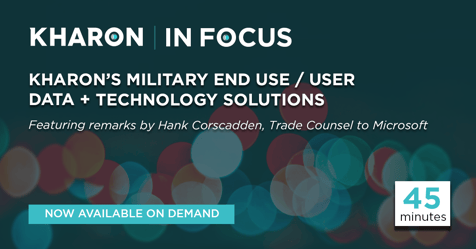 Join Kharon for a session dedicated to learning how to identify Military End User (MEU) risk in China, Russia, Venezuela, and Myanmar.
Complex global supply chains, along with the fusion of civil and military entities and activities, create uncertainty that requires effective risk management solutions to navigate this complicated landscape.
In this session, Kharon's experts provide a strategic overview of the regulatory landscape and share insights on best practices for addressing these challenges with Kharon's offerings, including Kharon's MEU Plus watchlist.
[View On Demand]