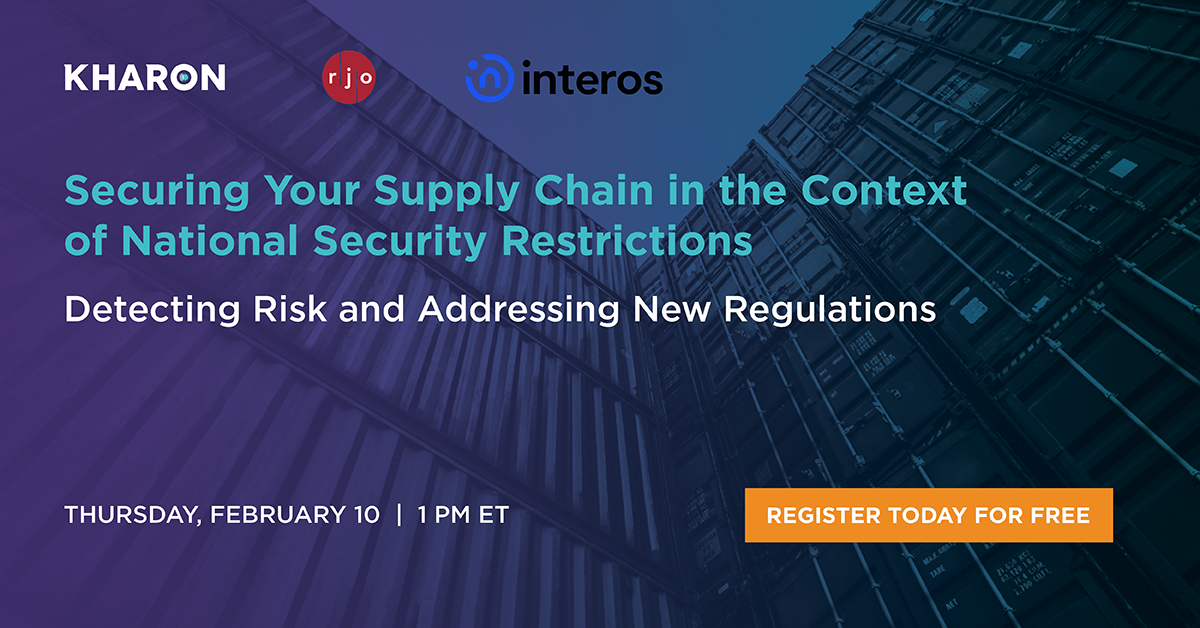 The U.S. government is increasingly focused on supply chain risk for government agencies, departments, and across a growing landscape of industry verticals. Regulations already are present, such as Section 889, the FASC final rule, and the Cybersecurity Maturity Model Certification (CMMC). Two recent Executive Orders demonstrate the current administration's efforts to raise the bar on supply chain security for critical industries as well as government contractors.
Meanwhile, industry leaders recognize that new investments and capabilities are needed to identify, deter, protect against, detect, and respond to supply chain threats. Emerging best practices emphasize data collection and analysis tailored to individual companies. No two companies face the same supply chain risks, but there are strategies, methods and technologies many should consider.

In this session, Kit Conklin (Kharon), Robert Metzger (Rogers Joseph O'Donnell), and Dr. Tim White (Interos) will review the drivers for the Government's new emphasis on supply chain risks and what to expect for regulatory requirements. Panelists will also discuss best practices for supply chain due diligence.
SPEAKERS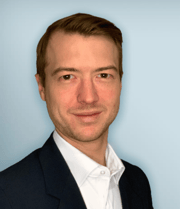 Kit Conklin, Vice President - Global Client Engagement, Kharon
Kit leads Kharon's engagement with government clients and advises U.S. and international clients on Military End User and export control risks. Prior to Kharon, Kit served in national security positions with the U.S. government, where he specialized in nonproliferation and East Asia security issues. Kit also established nuclear cyber security and technology defense programs at Lawrence Livermore and Pacific Northwest National Laboratories. Kit has held multiple think tank fellowships, and his work has been published by the Center for Strategic and International Studies and the Center for Nonproliferation Studies. He speaks Mandarin Chinese and Spanish and holds an M.S. from the National Intelligence University and an M.A. from the Middlebury Institute of International Studies.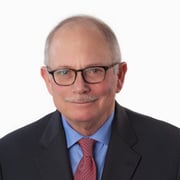 Robert S. Metzger, Shareholder, Rogers Joseph O'Donnell
Robert S. Metzger heads the Washington, D.C. office of Rogers Joseph O'Donnell, P.C. As a Special Government Employee of the Department of Defense, Bob was a member of the Defense Science Board task force that produced the Cyber Supply Chain Report in April 2017. Bob is a co-author of "Deliver Uncompromised – A Strategy for Supply Chain Security and Resilience in Response to the Changing Character of War," released by the MITRE Corporation in August 2018. He continues to act as a subcontractor (consultant) for MITRE in public-private cyber and supply chain security initiatives.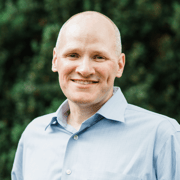 Dr. Timothy White, Supply Chain Risk Management Industry Principal, Interos
Tim White has worked for over 20 years in operational and consulting roles for global companies such as Raytheon, Bechtel, Honeywell, and Deloitte & Touche. His primary focus has been on working with suppliers and supplier management organizations to deliver technical solutions in high consequence environments.

At Interos, Tim works with customers to deploy leading supply chain risk management approaches into daily use. He primarily engages with large, multinational customers with complex operations who are seeking to transition their operating processes to more data-centric approaches.

Tim holds a B.S., an M.S. and a Ph.D. in engineering and an MBA. He is certified in Six Sigma, Root Cause analysis, and Change Leadership.