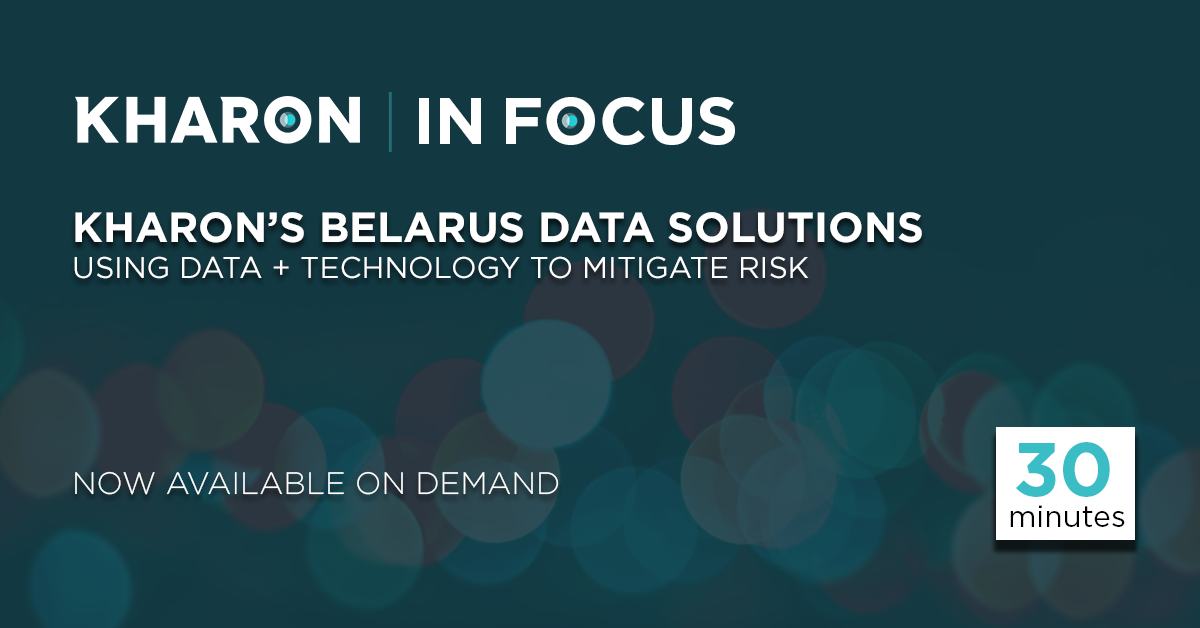 Join Kharon for a discussion on the sanctions and export control actions targeting Belarus and learn about Kharon's data offerings covering Belarusian commercial actors, including state-owned enterprises (SOEs) sanctioned by the U.S. and EU.
---
Since October 2020, the U.S., EU, and other governments have expanded sanctions and trade restrictions against Belarus, expressing disapproval of ongoing human rights violations and the election of President Alyaksandr Lukashenka marred by fraud.
The EU has introduced sanctions against large sectors of the Belarusian economy, restricting access to EU capital markets, blocking certain imports, and controlling exports to the country, including dual-use goods and goods for military end use or military end users (MEU).
The U.S., U.K., and Canada have followed suit by expanding existing legal authorities to sanction Belarusian state-owned enterprises and businesses in key sectors of the economy, including the energy, potassium chloride (potash), tobacco products, construction, and transportation industries.
Industries throughout the world have substantial counterparty, intermediary, and other less-direct forms of exposure related to Belarus that merit risk consideration. As industry assesses exposure and develops controls, appropriate investment in capabilities to identify risk will drive effectiveness and sustainability.