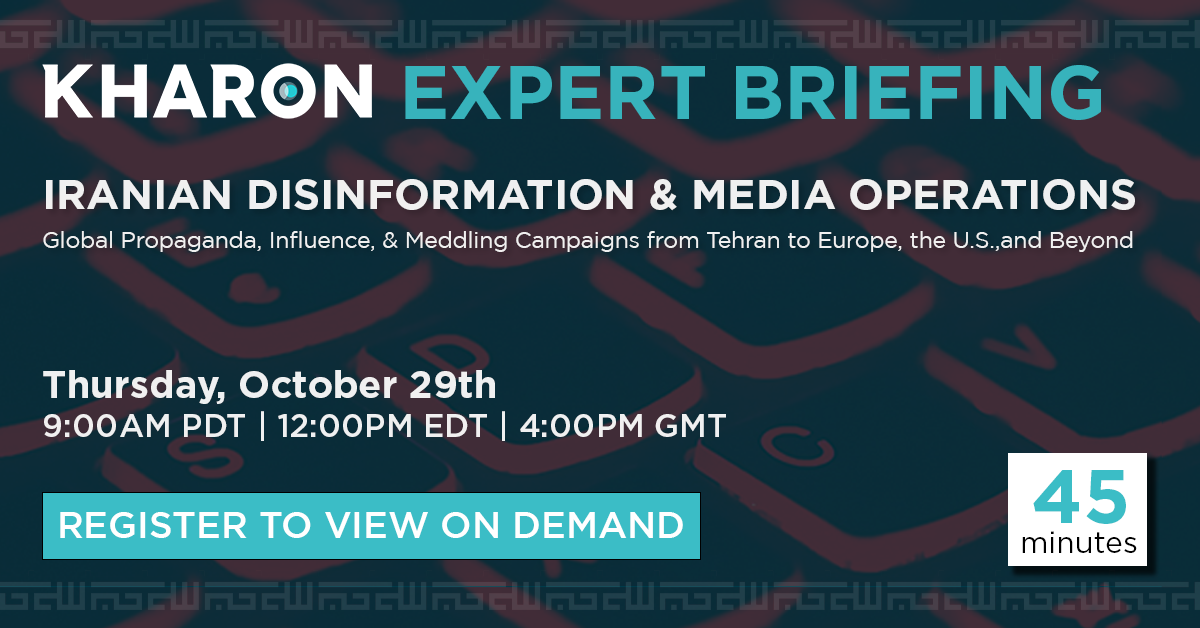 The Government of Iran has increasingly used sophisticated global media operations and disinformation campaigns as a tool of national power to target global adversaries and further its objectives.

The Islamic Revolutionary Guard Corps (IRGC) backed Islamic Radio and Television Union (IRTVU) has served as a central component of these efforts. Last week, the U.S. sanctioned IRTVU and four other entities for attempting to influence the upcoming U.S. elections. Offering its members funds, content, and training, IRTVU operates as a network of over 200 media outlets based in 35 countries, including in western Europe and the U.S.

In this briefing, Kharon experts will examine Iran's broad media operations including IRTVU. Based on Kharon's 2+ year investigation of the operations and key members of the union, the briefing will include the discussion of case studies that highlight Iran's media operators reach, influence, and techniques to spread and amplify disinformation globally.
---