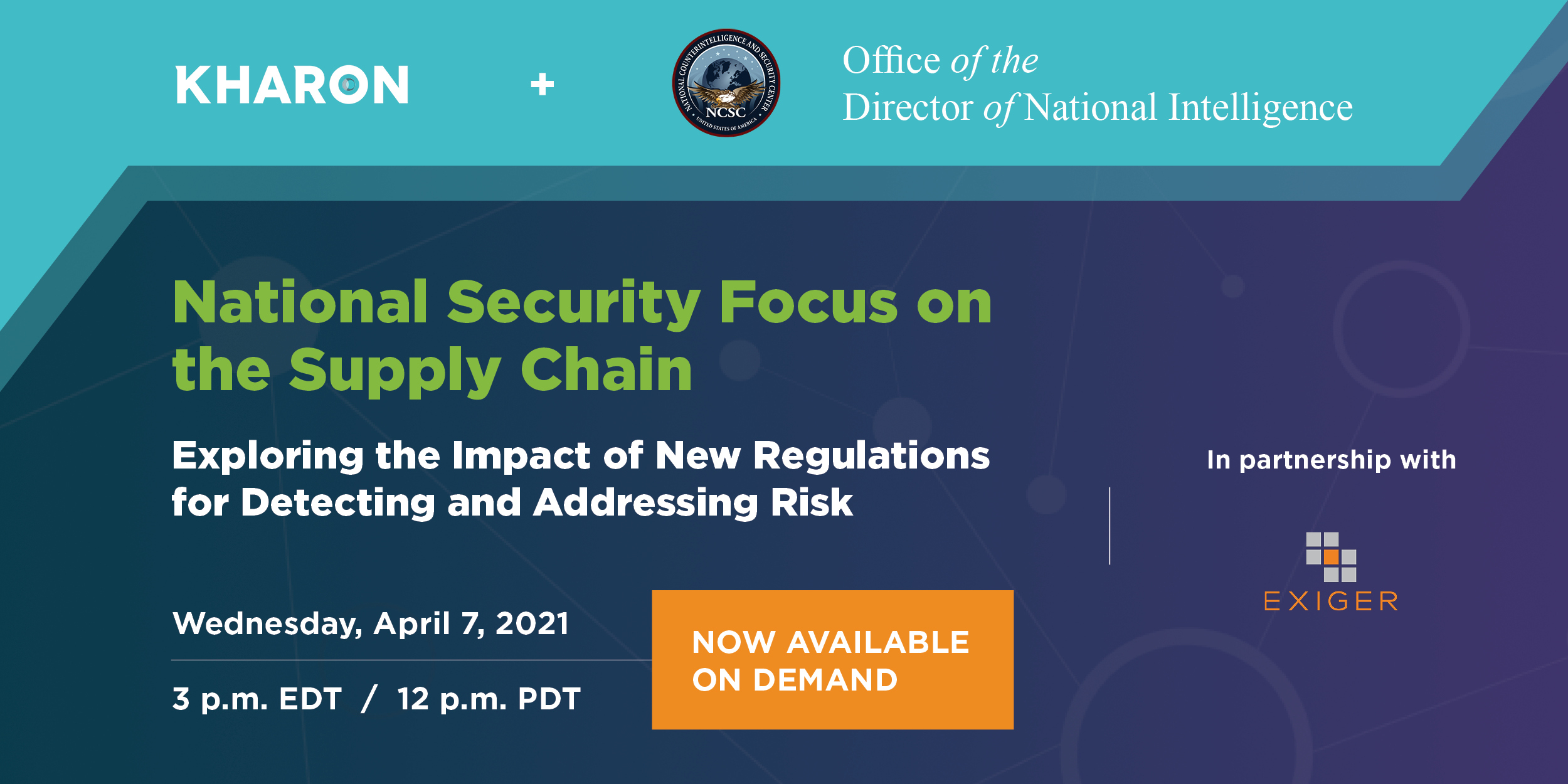 New regulations issued by the U.S. government focus on security threats and supply chain issues across a growing landscape of industry verticals.

These regulations include EO 14017 (Securing America's Supply Chains), EO 13873 (Securing the Information and Communications Technology and Services Supply Chain), the BIS Interim Rule (Expansion of Certain End-Use and End-User Controls and Controls on Specific Activities of U.S. Persons), NDAA Section 889 and the military end-use / end-user rule.
To address these regulations, new investments and capabilities are needed by industry leaders to identify, assess and manage risk.

In this session, Kharon was joined by the Office of the Director of National Intelligence, and industry professionals to provide an overview of regulatory requirements and expectations and discuss best practices for understanding and securing the supply chain. The session addressed the following topics:

● Executive Order on America's Supply Chains - key takeaways and likely implications of the 100-day supply chain reviews and sectoral supply chain assessments

● Expanding Supply Chain Coverage - the impact of recent regulations addressing broader supply chain matters across government, and how these rules will be used and possibly expanded to include other industry verticals

● Military End-Use and End-User (MEU) - key due diligence challenges and how the new administration is expanding the rule to include new companies and jurisdictions
SPEAKERS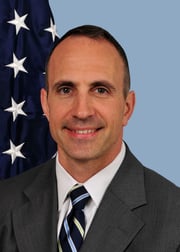 Supervisory Special Agent Matthew J. Halvorsen, Strategic Program Manager for Supply Chain & Cyber Directorate (SCCD), National Counterintelligence Cyber Directorate, National Counterintelligence and Security Center, Office of the Director of National Intelligence
Mr. Matthew J. Halvorsen is a Supervisory Special Agent (SSA) with the Federal Bureau of Investigation (FBI). He is an expert in HUMINT operations and a certified Counterintelligence investigator. As a field supervisor, SSA Halvorsen developed a one-of-a-kind National Initiative training program, as well as advanced and led the most prolific intelligence operation in the FBI.
SSA Halvorsen also served in several other high profile assignments in the FBI. For five years he was a leader in the Counterterrorism HUMINT Operations Unit (CHOU) at FBI HQ, where he led complex joint agency operation and developed Intelligence Community directives. Additionally, in the New York Field Office, Agent Halvorsen spent five years assigned to a La Cost Nostra (LCN) investigative squad. He was also privileged to serve for six years on two enhanced SWAT teams.
He is honored to have twice been awarded the FBI Director's Award for Excellence in HUMINT, twice received the National Clandestine Service Brigadier General Ellis Award for Excellence, and twice received the ODNI National Intelligence Meritorious Unit Citation.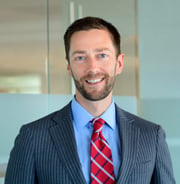 Martijn Rasser, Senior Fellow, Technology and National Security Program, Center for a New American Security (CNAS)

Martijn Rasser is a Senior Fellow in the Technology and National Security Program at the Center for a New American Security (CNAS).
Prior to joining CNAS, Mr. Rasser served as a senior intelligence officer and analyst at the Central Intelligence Agency, where he worked on foreign emerging technologies, technology innovation, and weapons research & development. He also served as a senior advisor in the Office of the Secretary of Defense, special advisor to a senior military commander in the Middle East, chief counterterrorism liaison to a U.S. military unit in Iraq, and vice chairman of a National Intelligence Council (NIC) working group.
Upon leaving government service, Mr. Rasser served as Chief of Staff at Muddy Waters Capital, an investment research firm focused on investigating business fraud, accounting fraud, and fundamental problems. More recently, Mr. Rasser was Director of Analysis at Kyndi, a venture-backed AI startup in Silicon Valley.
His commentary and research have appeared in Foreign Policy, Lawfare, The National Interest, the San Francisco Chronicle, and Scientific American, and he is regularly quoted in outlets such as Axios, Bloomberg, Fortune, National Journal, the New York Times, South China Morning Post, U.S. News and World Report, the Wall Street Journal, and WIRED. Mr. Rasser received his B.A. in anthropology from Bates College and his M.A. in Security Studies from Georgetown University.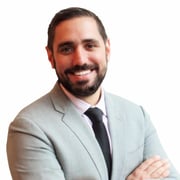 Brandon Daniels, President - Global Markets, Exiger
Brandon Daniels is the President of Global Markets. A regulatory expert and technology practitioner, Brandon brings more than 15 years in senior management across the financial services, life sciences and energy sectors. He has a reputation for technological innovation in regulatory investigations and compliance management.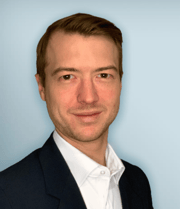 Kit Conklin, Director - Global Client Engagement, Kharon
Kit leads Kharon's engagement with government clients and advises U.S. and international clients on Military End User and export control risks. Prior to Kharon, Kit served in national security positions with the U.S. government where he specialized in nonproliferation and East Asia security issues. Kit also established nuclear cyber security and technology defense programs at Lawrence Livermore and Pacific Northwest National Laboratories. Kit has held multiple think tank fellowships and his work has been published by the Center for Strategic and International Studies and the Center for Nonproliferation Studies. He speaks Mandarin Chinese and Spanish and holds an MS from the National Intelligence University and an MA from the Middlebury Institute of International Studies.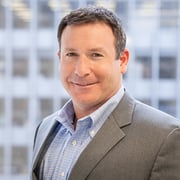 Howard Mendelsohn, Chief Client Officer, Kharon
Howard works closely with business, compliance and legal professionals to strengthen programs and controls for managing financial crime risk. Howard has over two decades of experience in combatting illicit financial activity, in both the government and the private sector. Howard served at the US Treasury Department from 2001 to 2011, including as Deputy Assistant Secretary and Assistant Secretary (Acting) for Treasury's Office of Intelligence and Analysis. Howard led Treasury's intelligence functions, including oversight of analytical production, risk assessment, security, and strategic planning. Following his service at Treasury, Howard held leadership positions in Enterprise Compliance at PNC Financial Services Group. He is a recognized thought leader on Financial Crime matters and speaks regularly at conferences.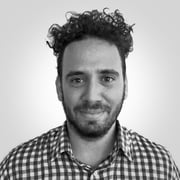 Joshua Shrager, Senior Vice President, Kharon
Josh works with Kharon's key clients - including top tier financial institutions and global corporations - on strategic initiatives, while also overseeing Kharon's thought leadership and training programs. Prior to Kharon, Josh was a director at the artificial intelligence data analytics firm Quid. Previously, Josh served in the U.S. Department of the Treasury as the Deputy Financial Attaché to Saudi Arabia, the director of the Iraq Threat Finance Cell in Baghdad, as well as various roles in Washington, DC. He also was a U.S. Department of State Foreign Service Officer, with postings in Mexico and The Gambia. Josh is an adjunct professor at American University's School of International Service. He speaks regularly at sanctions, technology, and law enforcement conferences throughout the world. He has lived in, worked, and traveled to over 70 countries.