Access to precision research, data analytics and predictive intelligence is transforming how organizations across the globe identify maritime risk and address regulatory guidance and expectations. US and UK Guidance released in 2020 targets all maritime industry stakeholders. Firms are called on to, "Monitor Ships Throughout the Entire Transaction Lifecycle; Know Your Customer and Counterparty; and Exercise Supply Chain Due Diligence."
To hear how industry leaders are implementing controls to address these challenges, Kharon and Windward have partnered together to share insights, explore practical program enhancement opportunities and discuss lessons learned. Timely and real life case studies are used to showcase a range of risk scenarios and mitigation strategies.
SPEAKERS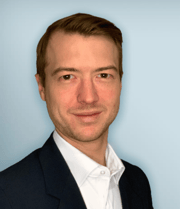 Kit Conklin, Director - Global Client Engagement, Kharon
Kit leads Kharon's engagement with government clients and advises U.S. and international clients on Military End User and export control risks. Prior to Kharon, Kit served in national security positions with the U.S. government where he specialized in nonproliferation and East Asia security issues. Kit also established nuclear cyber security and technology defense programs at Lawrence Livermore and Pacific Northwest National Laboratories. Kit has held multiple think tank fellowships and his work has been published by the Center for Strategic and International Studies and the Center for Nonproliferation Studies. He speaks Mandarin Chinese and Spanish and holds an MS from the National Intelligence University and an MA from the Middlebury Institute of International Studies.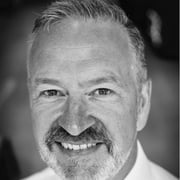 Ron Crean, Vice President Commercial, Windward
Ron has worked across the maritime industry from tanker chartering through to maritime information and AI since 1994. He holds a BSc(Hons) in Maritime Business & Marine Law from the University of Plymouth, an MBA from Cass Business School, London, and an MSc in Business & Management Research from Henley Business School. As a Chartered Shipbroker and through subsequent global business development roles, he has developed business in 30+ countries in maritime and energy-related businesses. In his previous roles as a VP at IHS Markit and Group Head of Marketing at Associated British Ports, he led teams focused on using data analytics to help customers drive better decisions. He was also one of the pioneers of using AIS data to track commercial shipping as the commercial lead of AISLive.com in 2004 from startup, the first global ship tracking service to use AIS which was subsequently sold to IHS. Joining Windward in 2019, he now leads the Commercial function as Vice President.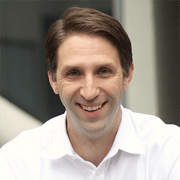 Benjamin Davis, Chief Research Officer, Kharon
Ben heads the Kharon research and analysis team, which supports global institutions with highest caliber sanctions-related risk intelligence. Ben's unparalleled expertise on the commercial and operational activities associated with sanctioned actors is built on over a decade of experience in the US government, academia, and private legal practice. Ben served as an analyst at the US Treasury Department's Office of Terrorism and Financial Intelligence, as the US Treasury's Financial Attaché to the Palestinian Authority based in Jerusalem, and as co-lead of the Iraq Threat Finance Cell in Baghdad. As a practicing attorney, Ben litigated a number of complex financial crime cases. He has taught numerous university courses on terrorism and international law issues.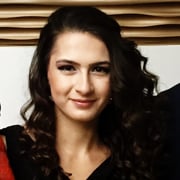 Megi Hakobjanyan, Research Manager, Kharon
Megi leads the Eurasia research program at Kharon. Megi's analytic expertise spans complex ownership structures, supply chains, and other commercial relationships. Prior to Kharon, Megi interned with Club de Madrid, where she researched topics related to countering violent extremism. Megi holds an MA from Johns Hopkins University with concentrations in Eurasian Studies and International Economics.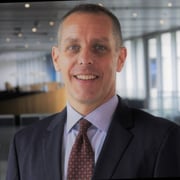 Jeff Nielsen, Senior Legal Counsel - Foreign Trade Controls, Maersk
Jeff Nielsen is senior legal counsel for foreign trade controls at A.P. Møller-Mærsk A/S in Copenhagen, Denmark. He is an American lawyer with over 20 years of experience in advising on both U.S. and European Union sanctions and export controls. He advises on issues ranging from assessing sanctions and export controls in the context of geopolitical developments, mitigating sanctions and export control risk in complex transactions and contractual relationships, regulatory enforcement actions and related civil and criminal litigation, compliance program construction and management, negotiation and coordination with insurance, internal business counterparts and financial institutions, and internal investigations and remedial action.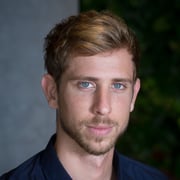 Dror Salzman, Intelligence Research Manager, Windward
Dror Salzman is Windward's Research Manager and a subject matter expert on maritime trends and behaviors. He has worked with clients from across the globe, both on the commercial and governmental side, providing key insights in understanding the underlying behaviors at sea. Dror is Responsible for providing research assistance to some of the largest global investigation organizations including the UN Panel of Experts on North Korea.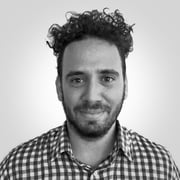 Joshua Shrager, Senior Vice President, Kharon
Josh works with Kharon's key clients - including top tier financial institutions and global corporations - on strategic initiatives, while also overseeing Kharon's thought leadership and training programs. Prior to Kharon, Josh was a director at the artificial intelligence data analytics firm Quid. Previously, Josh served in the U.S. Department of the Treasury as the Deputy Financial Attaché to Saudi Arabia, the director of the Iraq Threat Finance Cell in Baghdad, as well as various roles in Washington, DC. He also was a U.S. Department of State Foreign Service Officer, with postings in Mexico and The Gambia. Josh is an adjunct professor at American University's School of International Service. He speaks regularly at sanctions, technology, and law enforcement conferences throughout the world. He has lived in, worked, and traveled to over 70 countries.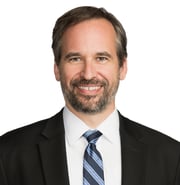 Matthew J. Thomas, Partner, Blank Rome
Matthew J. Thomas has more than 25 years of experience in international trade, transport and maritime regulation, and government affairs, representing leading energy and commodities companies, shipowners, governments, insurers, investors, ports, shipyards, and marine terminal operators.
Matt works extensively in the areas of international trade sanctions, export controls, and related anti-money laundering measures. He has represented several global companies targeted for U.S. sanctions, reaching successful resolutions with the Departments of State and Treasury ("OFAC"). He has aided numerous clients around the world on sanctions and export control compliance planning, investigations, and transactional due diligence, with particular focus on the energy, commodities, maritime, transport, and services sectors.